There is no shortage of great restaurants in New York City. But for authentic Italian, Long Island City is your best bet. Leave the Manhattan crowds behind on your next night out, and grab a table with the Long Islanders. Here are a few Italian Restaurants in Long Island City right by the luxury rentals in LIC that make it worth the drive (or the train ride).
Manducatis
You'll still find pots and pans Ida Cerbone received at her bridal shower in the Manducatis kitchen – that's just the kind of place it is. Manducatis truly is a family affair: Vincenzo and Ida Cerbone opened the restaurant in post-recession New York with what they had in their apartment – their own fridge and, of course, Ida's cookware.
They opened their doors on Christmas Day, 1977, Ida as head (and only) chef, and Vincenzo as the barman and server. They serve "old country" Italian, with classics like penne alla puttanesca and lasagna, fresh fish in their house sauce, and a number of meat entrees, from chicken to pork to veal. Perhaps the best Italian food you'll taste by the luxury rentals in LIC.
Address: 13027 Jackson Ave. (47th Ave.), Long Island City, NY
Hours: Monday to Friday 12-3 p.m. (lunch) and 5-10 p.m. (dinner); Saturday 5-10 p.m.; Sunday 2:30-8 p.m. Double check their website for vacation closures.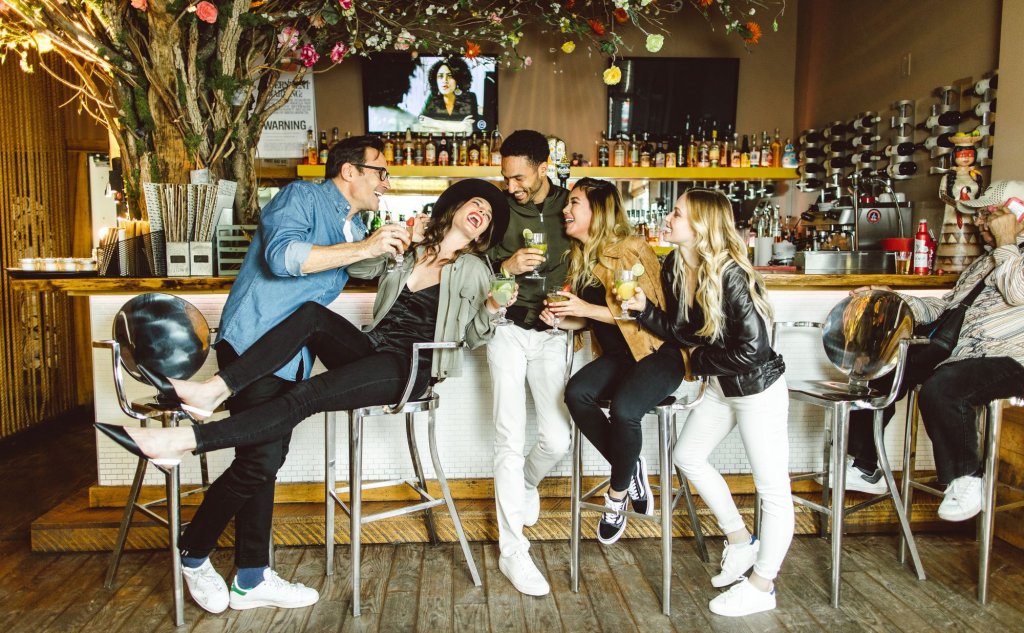 Maiella
Maiella is one of the best Italian Restaurants in Long island city that you won't regret visiting, whether you live in nearby LIC luxury rentals or are visiting. Its atmosphere is casual, but elegant, offering indoor and terrace seating, both with great views of the city. The food is authentic, with a modern twist, always using the freshest ingredients.
The pasta list features innovative flavors, such as lobster and sweet pea tagliolino and ricotta and almond ravioli in a brown butter sage sauce. The menu offerings also include carefully selected cuts of meat, fish, and seafood.
Cocktails are Maiella's speciality, offering well-known aperitifs, as well as their house cocktail, a vodka-based drink with strawberry and fig-infused Carpano Bianco. To satisfy a sweet tooth, try the citrus cheesecake or the rich Nutella pizza for dessert. Maiella has two private dining rooms that can be reserved for special occasions.
Address: 46-10 Center Blvd., Long Island City, NY
Hours: Monday to Thursday, 5-10 p.m.; Friday, 5-11 p.m.; Saturday 4-11 p.m.; Sunday 4-10 p.m.
Manetta's Ristorante
This family-run trattoria was opened in 1992 by Phyllis and Mario Manetta, who moved to New York City from a small town outside of Rome. Mario, a seasoned construction worker, and his sons built the restaurant, while Phyllis unleashed her passion for Italian flavors in the kitchen.
This Long Island trattoria is famous for its wood-fired pizza, offering nearly 20 pies – both "red" and "white" – and the option for a gluten-free crust. Simple choices like the Margherita are Romana are guaranteed crowd-pleasers by the luxury rentals in LIC .
Pies with more inventive combinations, such as broccoli rabe and sausage, and the Capricciosa, which features prosciutto, ham, and sausage, are great for those who want to try something new. The menu also features pastas (gluten-free is an option), meat dishes, appetizers, and a long list of salads. A lunch menu is also available.
Location: 10-76 Jackson Ave., Long Island City, NY
Hours: Monday to Thursday, 11:30 a.m.-10 p.m.; Friday 11:30 a.m.-11 p.m.; Saturday 3:30-11 p.m. Closed Sundays.
These and many other unique restaurants have shaped the local culture and offer exclusive and authentic Italian culinary opportunities. Don't miss these top tier Italian Restaurants in Long Island City, most of which are located near the luxury rentals in LIC at ARC.