You've probably seen, or at least smelled, the popular Sweetleaf Roasters in Long Island City. We sat down with Rich Neto, the pioneer behind one of LIC's trendiest places, to learn a little more about what makes Sweetleaf so special.
Rich Nieto meets us at Sweetleaf with a perfectly made cup of latte and a smile. We only have a minute to take a good shot – latte art does not live long! We don't argue, because no one knows and cares coffee better than Rich. But this Sweetleaf is more than just espresso. Here, signature cocktails are made with as much passion as their coffee blends.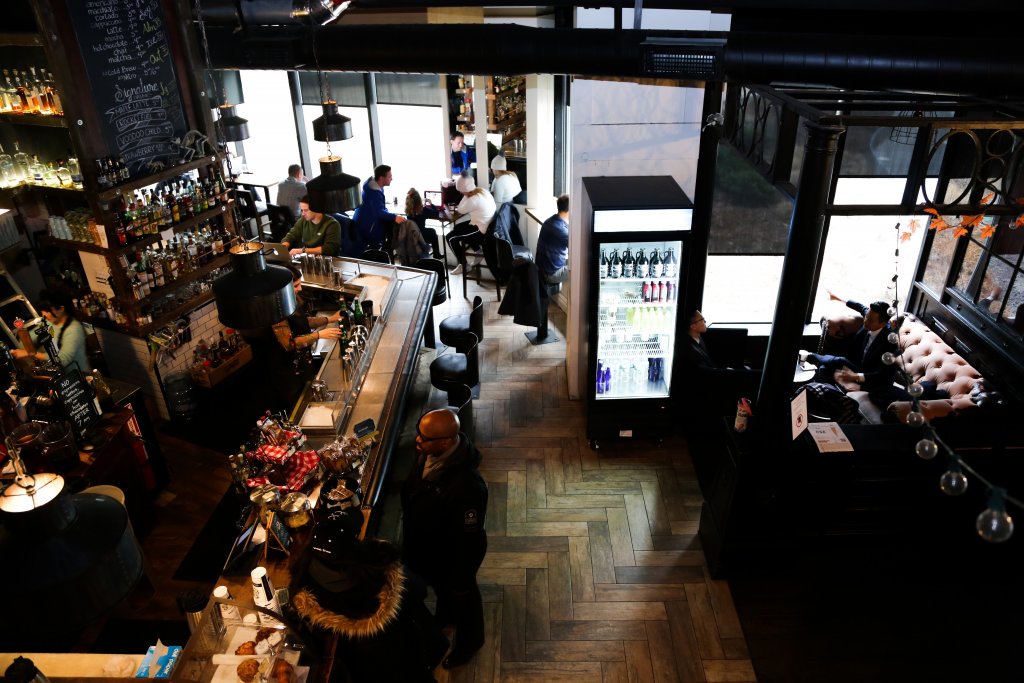 When and how did you come up with an idea of opening espresso bar?

– I was a coffee geek for many years. It was almost impossible to find a good cup in NYC in the early 2000's so I bought a home roaster and started roasting my own beans. When I saw an opportunity to get into the coffee business with my own shop I jumped at the chance. I had been working in LIC for about 20 years, so I knew the neighborhood well. Being born and raised in Queens, it was an honor to bring great coffee to this great borough.
This particular Sweetleaf location is a little different from the rest of them around the city. Why did you decide to go with coffee and cocktails concept?
– I love coffee and I love cocktails, and I thought others could feel the same way. One evening while we were still doing the build out I was in the shop. The neighborhood was really quiet. And then I saw everyone coming back from work. I knew they were our customers in the morning, but they were not coming back in for a coffee now, it's too late. I asked myself, "What would I like to do if I were them? I'd like to get a drink!'' That's how the idea was born.
You are famous for your good espresso, and have a list of signature coffee drinks. What is your favorite to make and to drink?
– My favorite is a straight espresso because it's the hardest drink to make, and our Rocket Fuel because it's crack. No, really, it's that good. It's a special blend of coffees that we have worked hard perfecting, cold brewed with chicory and then we add Vermont maple and milk. I always keep a growler (that we sell at the shops) of it in my house.
What is your favorite cocktail?
– I love rum, coffee and LIC, so I would certainly go with our signature drink The Long Island City Special. It has Cruzan Black Strap Rum, House made coffee liqueur, Agave, Lime and Seltzer. Score!
What do you think locals and guests of the neighborhood would like the most about Sweetleaf?
– I've tried to make the Sweetleaf experience one that I would enjoy myself if I were a customer. I hope people appreciate our passion for what we do, feel they are in a beautiful space, feel well served and enjoy the final product. It all has to come together though because if you remove just one of those, it changes the entire experience.